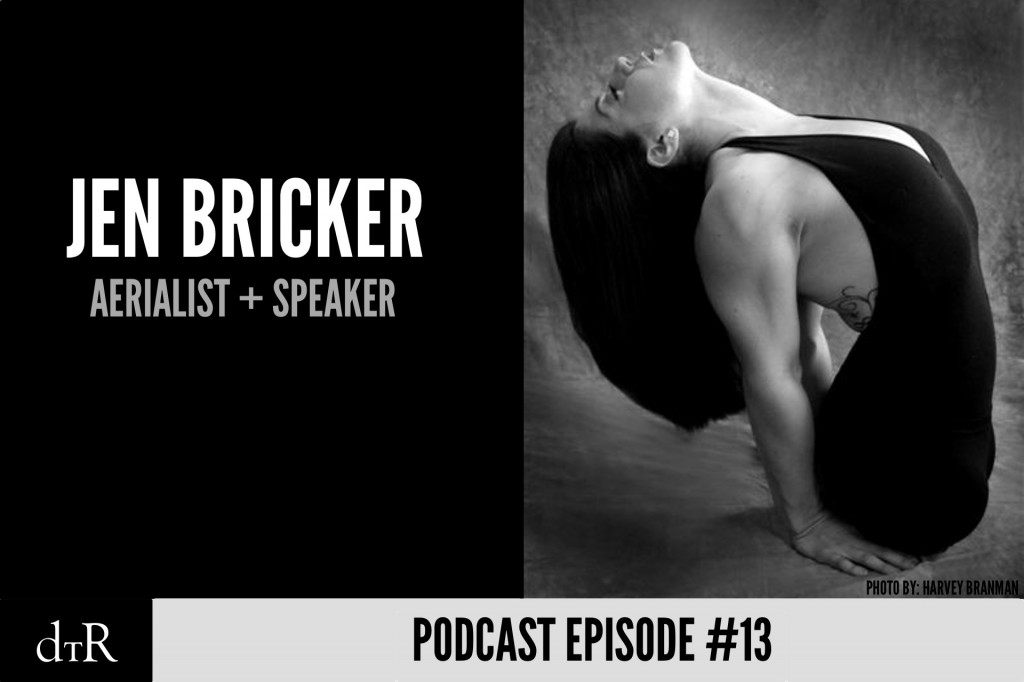 WHO?
Jen Bricker is an acrobat and aerialist, a TV personality and speaker. But most of all she is one of the most down to earth people you will ever meet. I was introduced to Jen by my previous guest Mike Chat and I had the opportunity to sit down with her and talk about her incredible story.
Jen was born without legs and put up for adoption. She was then raised in a small town in Illinois and  grew up participating in all kinds of sports, from tumbling to softball, all the while surrounded by the love and support of her adoptive family.
In a crazy twist of fate, at the age of 16, she discovered that her biological sister was  Dominique Moceanu, the Olympic gymnast who was one of her idols growing up. This unlikely story has been featured on 20/20 and in Dominique's book Off Balance.
After graduating high school Jen moved to Florida to work at Walt Disney World. While in Florida she met Nate Crawford, and began to perform as an aerialist. A year later she was a featured acrobat on the Britney Spears Circus Tour.
She has also been featured in Muscle and Fitness Hers, HBO Real Sports, Good Morning America and has spoken at TEDx.
I am really excited to have Jen on the Podcast for two reasons.
She has lived such an inspirational life and yet manages to remain humble and is willing to share her story with such vulnerability and empathy for others that when you hear her speak, you feel like anything is possible.
Her extraordinary journey is one of resilience, dedication to a craft, and hard work.

IN THIS EPISODE:
Growing up in the midwest
How being born without legs has shaped her view of the world and people
What it's like to perform for 30,000 people
Why she eats clean and takes care of her body
How her faith impacts her life everyday
The daily practice that keeps her mind in top shape
What she plans to accomplish next
DISCOVERY QUOTE:
"The small decisions that we make daily, are where the battles are won "  – click to tweet!
CONNECT WITH JEN:
FACEBOOK |  INSTAGRAM | TWITTER | JENBRICKER.COM
DISCOVER MORE: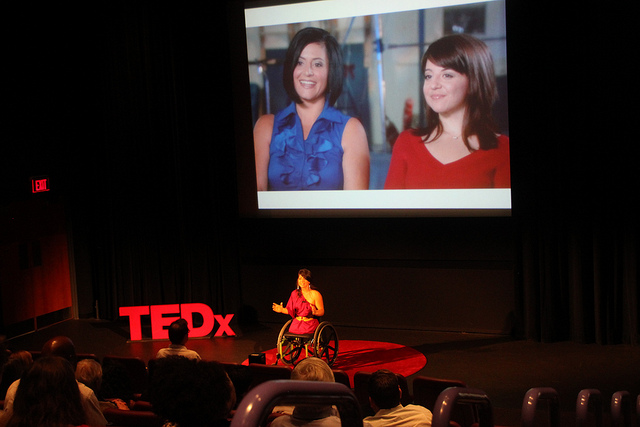 MENTIONED IN THIS EPISODE:
The Obstacle is The Way by Ryan Holiday
The Rise of Superman by Steven Kolter
PLEASE SUBSCRIBE AND REVIEW:
Discover The Road can be delivered to your device of choice whenever a new episode is released.
   
And if you are enjoying the show please do me a huge favor and leave an honest review on iTunes. Reviews help the show grow and allow the stories to reach more people. Leave A Review Here.