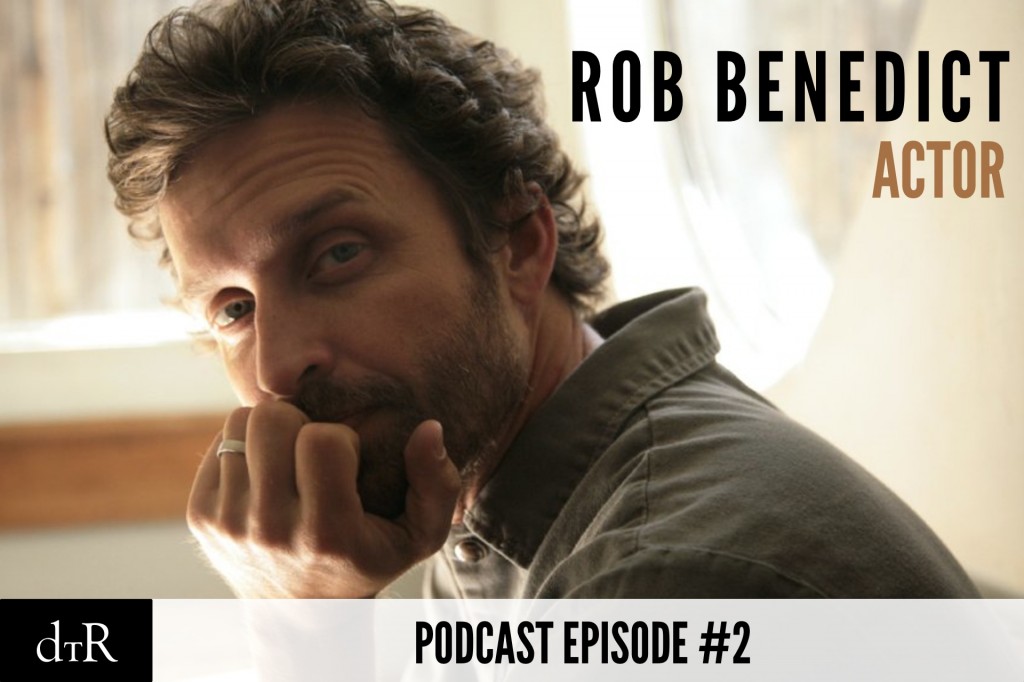 WHO?
Rob Benedict is an accomplished actor with a long list of television and film credits. You may recognize him from his work on shows like Felicity, Supernatural and Alias. He has guest starred on The Mentalist, NCIS: Los Angeles, CSI, House and many more.  His film credits include Waiting, A Little Help, State of Play and Not Another Teen Movie.
At the 2013 Comic-Con in San Diego he debuted a short film that he wrote, produced and starred in called The Sidekick. The film has an amazing cast that includes Ron Livingston, Jordan Peele, Lizzy Caplan, Martin Starr and more. The story centers around the life of an out of work sidekick as he contemplates what to do next.
Rob is also the frontman for the band Louden Swain, whose first few records I had the pleasure of working on. (They will always have a soft spot in my heart because I had just come back from tracking bass with them the night my first son was born!!). Their 5th full length album Sky Alive has just been released.
Last year at a Supernatural convention in Toronto Rob had a stroke caused by a tear in his carotid artery and in this interview he talks candidly about what it was like to recover.
I asked Rob to be on the Podcast for two reasons.
Rob and I have know each other for 15 years and his recent stroke and my own brain tumor reconnected us.
Rob has always been such a genuine spirit and I was curious to talk to him about how the recent bump in his road has impacted his journey as an actor and familyman.

IN THIS EPISODE:
Growing up in the Midwest
His first wall on the path to becoming an actor
The role as a half plant/half person that never panned out
Re-Leaning how to say words
What is meant to him to find the love of his life early in his journey
DISCOVERY QUOTE:
"Stay in the now and be okay with yourself, be okay that no matter where you are, that's where it's at."  – click to tweet!
CONNECT WITH ROB:
TWITTER | SIDEKICK MOVIE | LOUDEN SWAIN
DISCOVER MORE:
PLEASE SUBSCRIBE AND REVIEW:
Discover The Road can be delivered to your device of choice whenever a new episode is released.
   
And if you are enjoying the show please do me a huge favor and leave an honest review on iTunes. Reviews help the show grow and allow the stories to reach more people. Leave A Review Here.