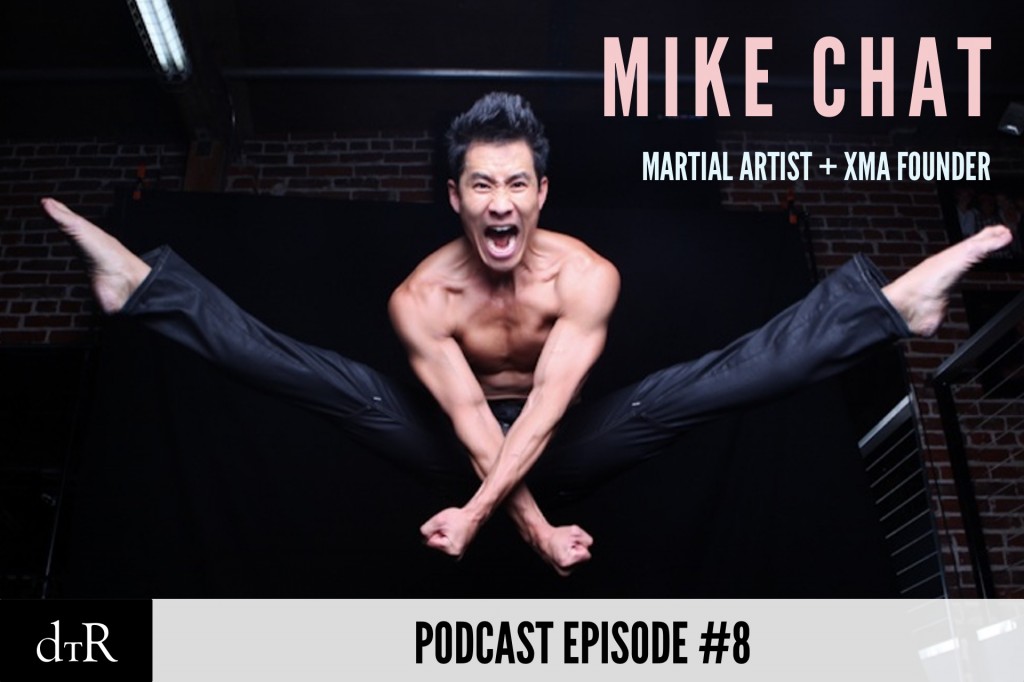 WHO?
Mike Chat is a martial artist, actor, founder, and mentor. He is a seven-time World Forms and Weapons Champion, former Blue Power Ranger, has been called the Tony Hawk of martial arts and most recently developed a program to bring together the best of martial arts, gymnastics, and acrobatics into a unique brand called Xtreme Martial Arts or XMA.
I had the opportunity to sit down with Mr.Chat at the XMA World Headquarters in North Hollywood, California and talk about his journey from the midwest, to championships, to having over 1300 XMA licensed schools worldwide.
I am really excited to have Mr.Chat on the Podcast for two reasons.
He is an inspiring and motivational speaker who has crafted a life for himself based on hard work and dedication to becoming the best.
He has chosen to be a mentor and a role model to students of all ages and brings out the best in others while honoring his heritage and the best in himself.

IN THIS EPISODE:
Growing up outside of Chicago
Why his family had such a strong impact on who he is today
What it was like to fight a girl and lose
Lessons learned from his toughest competitor
How strong habits have influenced him
His first big break as an actor
Why he decided to dedicate his life to serving others
How he prepares for the unexpected and maintains balance without having everything in balance
DISCOVERY QUOTE:
"You won't do what's uncomfortable, if you're always comfortable"  – click to tweet!
CONNECT WITH MR. CHAT:
TWITTER |FACEBOOK | INSTAGRAM | XMAHQ
DISCOVER MORE:
How To Win Friends and Influence People
PLEASE SUBSCRIBE AND REVIEW:
Discover The Road can be delivered to your device of choice whenever a new episode is released.
   
And if you are enjoying the show please do me a huge favor and leave an honest review on iTunes. Reviews help the show grow and allow the stories to reach more people. Leave A Review Here.