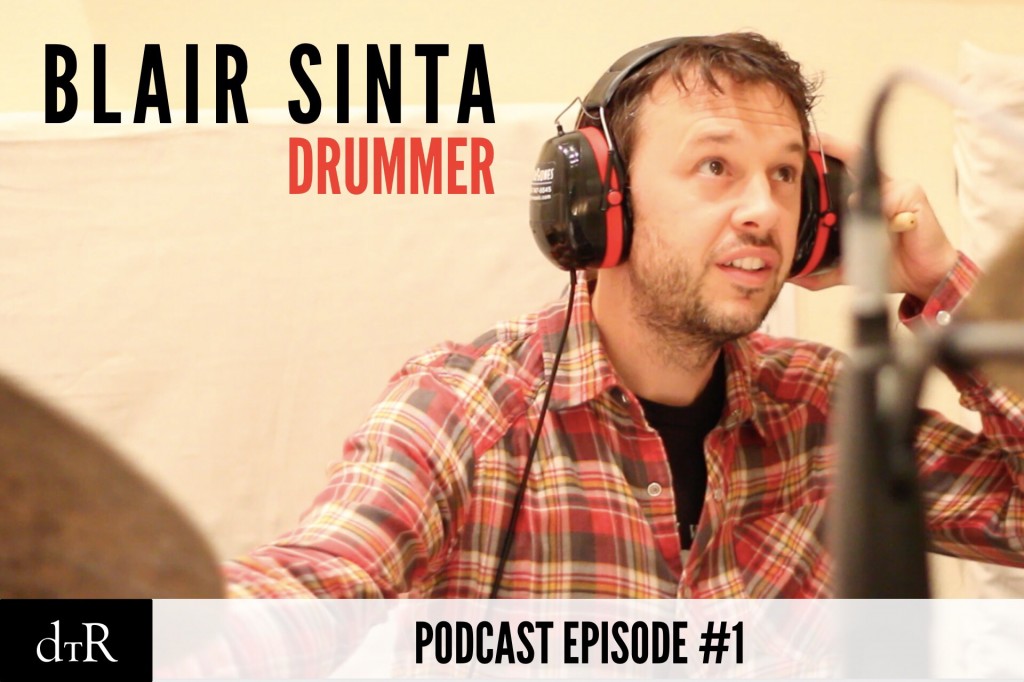 WHO?
Blair Sinta is a world class drummer who has toured with artists like: Alanis Morissette, Damien Rice, and Melissa Etheridge. His studio credits include Annie Lennox, Idina Menzel, James Blunt and more. He has been a member of bands like Pedestrian and the Desktop Rulers and in whatever role he is called to play he remains an extremely creative musician who brings a wide palette of tools to all of his artistic endeavors.
I asked Blair to be the first guest on my new Podcast for two reasons.
I asked him to do the music for the show and it seemed like a fun idea to start the conversation.
His journey is one of hard work and love of the craft.
IN THIS EPISODE:
Creating the music for DTR
How Blair got his first big break
Lessons learned from touring the world
Why being a frustrated guitar player has paid off
What it takes to find your own uniqueness as a musician
DISCOVERY QUOTE:
"Sometimes the only thing you can do is ride it out, and that's not something that can be learned."  – click to tweet!
CONNECT WITH BLAIR:
DISCOVER MORE:
The Talent Code by Daniel Cotle on Amazon
Mastery by Robert Greene on Amazon
PLEASE SUBSCRIBE AND REVIEW:
Discover The road can be delivered to your device of choice whenever a new episode is released.
   
And if you are enjoying the show please do me a huge favor and leave an honest review on iTunes. Reviews help the show grow and allow the stories to reach more people. Leave A Review Here.