Or why you should get on the train…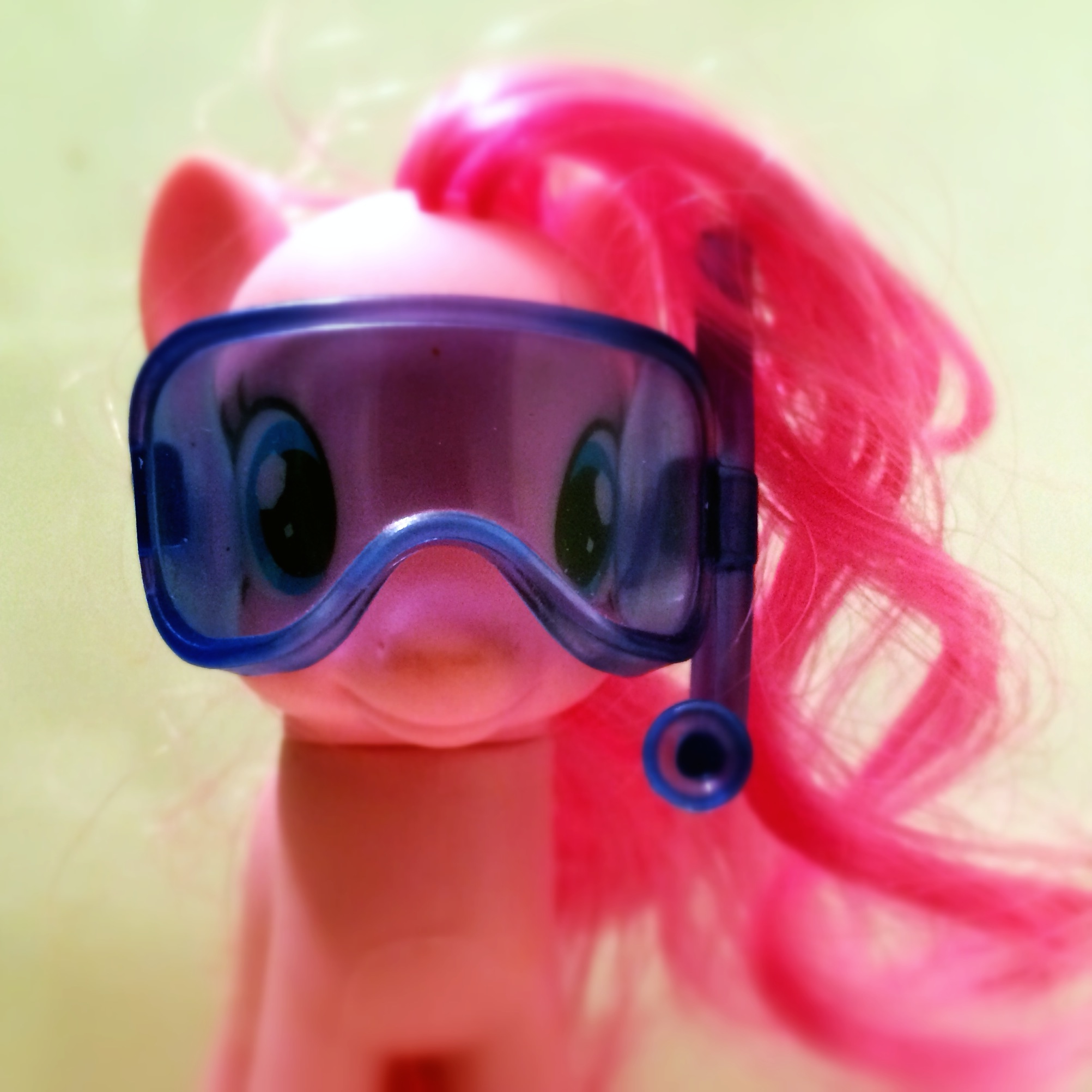 The news of the world runs on those first three words. Every good in my life has come from their opponents.
I never thought I would have so much pink in my life. Ponies, Barbies, Princesses. You name it. In my house they sparkle and glitter and come in myriad shades of pink.
And I love them all, from Pinkie Pie to Tinkerbell. I love them because I love the little girl that brought them into my world.
But the only reason she is here to day is because my wife and I were able to use courage, faith, and love to overcome the power of fear, uncertainty, and death.
And it's the same reason my son is here today.
If you've signed up for the mailing list (if not I hope you do) then you may have seen the welcome email I send out where I ask you to reply and tell me what you have been struggling with. A few of you have reached out on various topics and I hope to cover the ideas in future posts but one person asked about a fear of death.
I struggled with writing this post. I went back and forth on whether or not I should share this story at this time. But for whatever reason I felt like I needed to. And then the day after it was written someone close to my sister had trauma happen to them that I could not begin to wrap my head around and it reminded me that shit happens. And the longer I am lucky enough to be on this planet the more I realize that sometimes all we can do is lift each other up or make each other laugh or just hold a hand. Or share a part of your story in the hope that the person who most needed to hear it was able to and they laughed or cried or just had the moment where they knew they were not alone on the road….
So to the one person who asked… the story that follows is part of my answer to your question.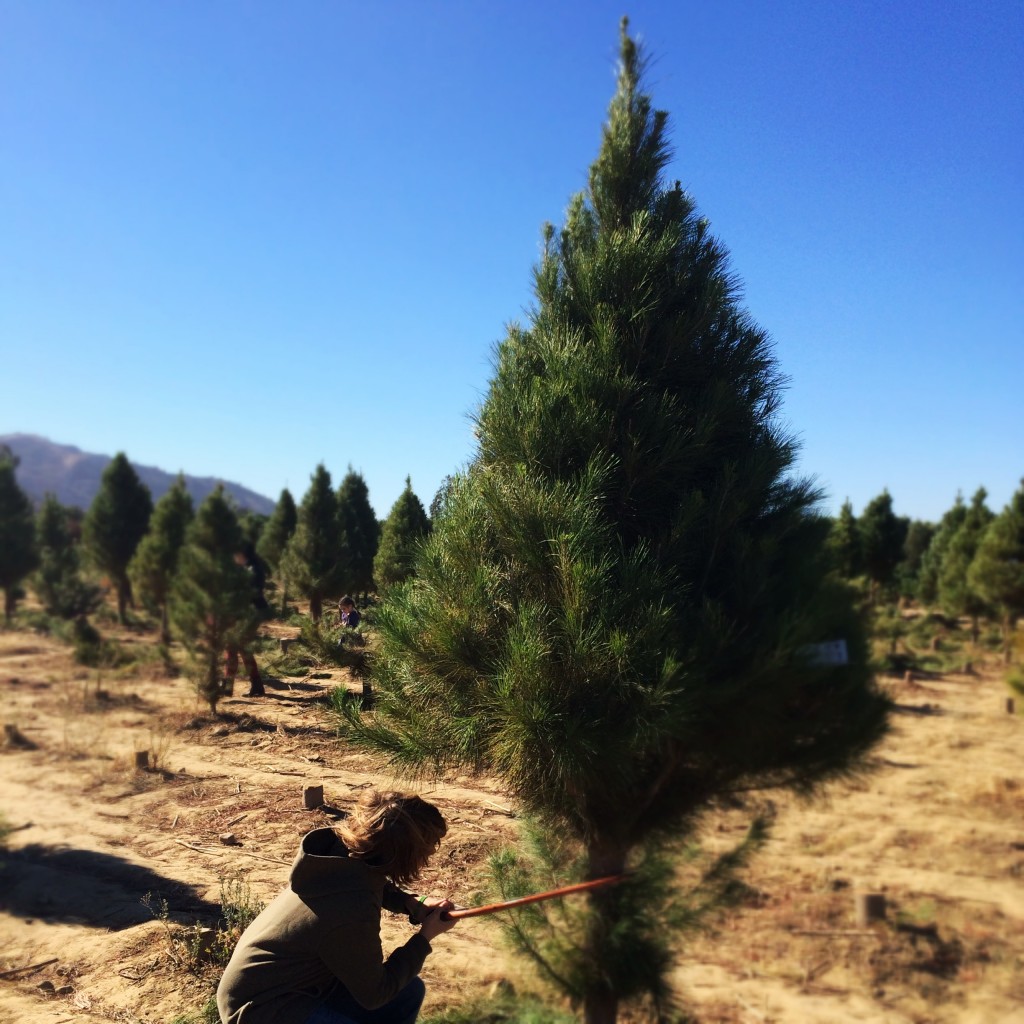 "The thing about trains… it doesn't matter where they're going. What matters is deciding to get on."
We watched the Polar Express a few nights ago after going out into the "woods" (or a tree farm here in Southern California) and cutting down our family Christmas Tree. – One of my favorite moments in the movie is at the very beginning when the boy decides to get on the train.
We all face this question many times throughout our lives. Here is this huge lumbering train with steam pouring out of the top ready to take us somewhere far away and the adventure that lays beyond seems scary as hell or nothing that we are ready for, but it is at that very moment we must act and our heart starts racing a little faster and we know deep down that no matter how scared we are that we are going to get on the train.
At first the boy steps back and shakes his head. He refuses the call to adventure. But he already knows he is commited. And then he steps forward and gets on the train.
That's what it was like for Kym and me when we decided to have children. We got on the train.
And then it got derailed.
"Nothing that you have not given away will ever truly be yours." – C.S Lewis
We learned that we were pregnant for the first time in August 2001. And then September 11th happened. On September 13th Kym had a miscarriage. We were only about 7 or 8 weeks along and we have no idea what the reasons for the miscarriage were. Maybe it was the stress. Or maybe it was something else. But that week threw us into the deep fog of uncertainty. We had to recover emotionally from the loss before we could even consider trying again. But the added fear of war and more terrorist attacks unsettled us to our very cores. We both grew up in a warm and fuzzy time (the 80's) with little fear of a real and imminent threat. But 9/11 was very real. We both wondered if we should bring a child into the world as it now was.
But after many late nights and many long talks, we soon realized that there has always been war and babies have always been born. Hope springs eternal. So we decided to try again and a year later in September 2002 we welcomed our first child into the world. We received Wyatt. A new soul with a big heart. And like all parents, that experience changed me forever. My life was no longer about me, it was about my son. And I could not have been more honored to take on the responsibility of raising Wyatt. We had overcome the fear and uncertainty of death and brought new life into the world. Holding him in my arms and having him fall asleep on me was the most powerful feeling of love expressed I had ever known.
Now fast forward a few years and we are living in Austin, Texas and are considering having another child. And at this time in our lives we were struggling in other ways, I was having a hard time finding work, and we had taken on the added challenge of remodeling a house while living in it with a toddler. But again, we got on the train. We wanted our family to grow. And in late in 2005 we found out that we were pregnant. And a short time later we found out that it was going to be a little boy. We began to pick out a name. We told Wyatt he was having a brother. We also had to make a very difficult decision to leave Texas and move back to California where I was able to find work.
So in early 2006 we split up our family while my wife was pregnant. I moved to Los Angeles to begin working while Kym stayed behind with Wyatt to finish up the remodel of the house so that we could put it on the market. It sold in March and by the end of April we had rented a house in Burbank and made plans to move. Kym and Wyatt arrived and I flew to Texas to drive out all of our belongings.
I arrived on May 2nd and we had some friends help unload the truck. We ate Chinese food. Everything seemed like it was going to be all right.
But that night as I lay in bed exhausted from the long drive and the unpacking, Kym broke out in a cold sweat and spiked a fever and I had to wake Wyatt up and drive my wife and unborn son to the emergency room. She was late in the seventh month of the pregnancy.
We lost our son Dylan on May 3rd in the ICU at Saint Joseph to complications from GBS. Sepsis took over Kym's body and they could not seem to bring her blood pressure back up. I could tell that the doctors thought she might not make it.
But she never believed that. She had courage and faith and love in her heart and knew that she had to be here to be a mother to Wyatt. A week or so later she came home. Dylan did not. And the hardest thing I have ever had to do was tell my son that his brother did not make it. He asked all kinds of questions that I was unprepared for. Most of them made me cry. Some made me laugh. He asked if the angels drove Dylan to Heaven in a car. I told him I didn't know. I still don't. Maybe they did.
I wish I could tell you that I handled this loss with courage and faith and love. But I did not. I drank. I drank a lot. I drank so much Irish whiskey that I gave myself shingles. I still have scars on my left arm from the blisters. But I have an amazing wife and a beautiful son who were able to give me the strength to dig deep and find the courage to keep living. Some days it was all Kym and I could do to keep each other upright and walking. But we did it. Step by step.
"The wound is the place where the Light enters you" – Rumi
More late nights. More long talks. We joined a support group called Compassionate Friends for people who have lost children. The stories were heartbreaking. But through hearing them and sharing our own, we realized something. We could either let the loss define us or we could live. We could choose love and choose life. Yes, we had experienced something that I could never have imagined having to go through, but we were still here.
This is how I met Pinkie Pie. We decided not to let the loss of Dylan define the rest of our lives. He is a deep and integral part of who we are as a family and who we are as individuals but his passing was not our end.
Once more, we got on the train.
And after a delicate dance of gestational diabetes and testing for GBS and nail biting and love and hope, we received Elodie. An old soul with a curious spirit. Once more we were able to use courage, faith and love to overcome fear, uncertainty and death. Once again we brought new life into the world and she too fell asleep on my chest and the powerful feeling of love expressed resonated throughout my being.
But each time it has been a struggle and a choice. Each time we have had to renew our vow with each other and with life. And the journey continues. I face fear and uncertainty (and a very, very small chance of death they tell me) as I tackle the tumor that is growing inside of me. But I am choosing life.
I think that sometimes, when we talk about the fear of death, we focus on the wrong things. I don't think we have the capacity to imagine our own demise in any real and concrete way. What lays beyond this life is a question for another day, but what I will say is this. The only real and concrete way to combat our fear of death is to choose life. Choose love. Have courage and faith, be brave and have hope and renew the promise of these things daily, because each day we can make the choice to dare greatly and love deeply.
So as the holidays and the New Year are upon us, I hope you dare greatly and love deeply. I hope you face whatever loss or grief or challenge that befalls you with courage, faith, and love. I hope you get on the train.
Good luck.
With gratitude,
Kirk
P.S. This is most likely the last post of the year here on DTR. I am planning on jumping in with both feet in the New Year and I can't wait to share my plans with you. Stay tuned….
If there is ever anything I can do to help you out please let me know….