The first ideas are not always the best, but they are the most important. This is where the spark is. This is where the end result comes from. Even though we may need to weather a tangled maze of a thousand permutations to find what we are after, it is always from this initial burst that dreams are realized.
 It does not matter if it is a does of inspiration that comes from connecting the multitude of seemingly unrelated pieces that we have collected over the course of our lifetime or from a vision board that we created on Pinterest last week.
What matters is that we honor the gift and are grateful for the opportunity to nurture it to fruition. Whatever mountain that stands tall before us did hinder our excitement in the least when we sketched out that first rough idea in some tangible form and we must not let it hinder us as we begin to climb.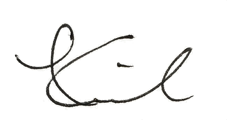 LIKE WHAT YOU READ? SIGN UP FOR THE FREE NEWSLETTER