"Wisdom is know what to do next, skill is knowing how to do it, and virtue is doing it."

– David Starr Jordan
BE VIRTUOUS
I came across this quote a few weeks ago and now I have a slightly modified version of it (see below) on my iPhone, and on my desktop. I realized that we are all talking about gaining wisdom and skills and while these are extremely important, the last, and the most important piece of the puzzle is the part that almost  no one is talking about. Virtue.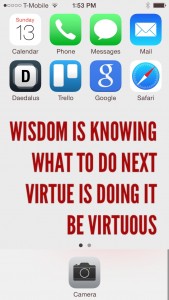 We are living in a time where there is no shortage of information. No shortage of ideas. There is inspiration everywhere we turn. (I found this stenciled on the trashcan outside of my local Trader Joe's)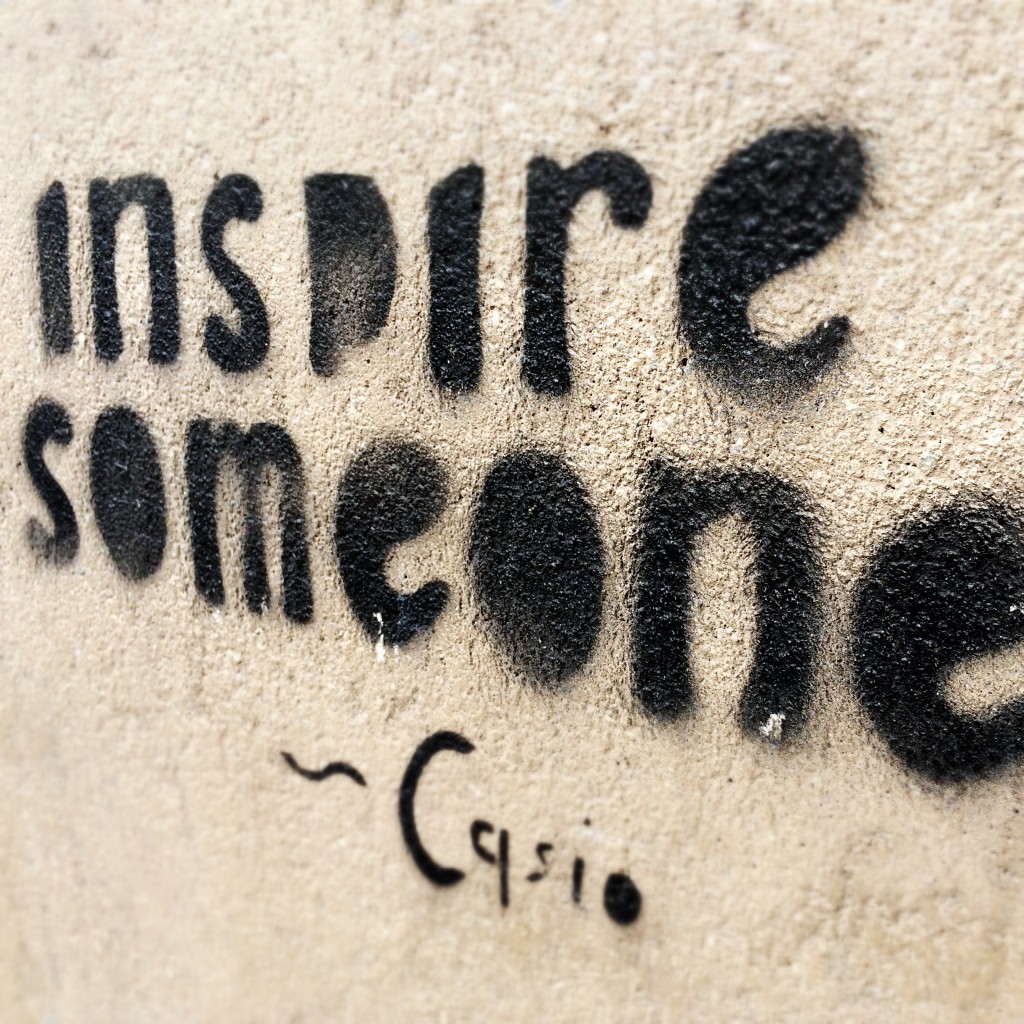 But all of this information and inspiration will not change the world in the slightest if we do not act on it, if we are not virtuous.
In the latest episode of the Discover The Road podcast my friend Joel Martin had this to say:
"Everyday there's another opportunity to challenge yourself with."
So the challenge I have given myself is to be virtuous. Everyday. And I know it will not be easy. And I know there are days that I will not succeed. But when I do not live up to my own standards, I will forgive myself and move on.
STEP BY STEP
For example, if we want to get to the top of a very long and steep staircase, how do we do it?
We know what to do next (Wisdom): Put our foot on the first step and begin to climb.
We know how to do it (Skill): Steady ourselves and put one foot after the other and do not stop until we reach the top.
But to get to the top, we must act, we must  place our feet firmly on the steps and physically move our body upwards. (Virtue)
We know what to do. We know how to do it. We just need to do it.
Be virtuous. Step by step.